Indiana Jones (Dinner Suit)

Welcome home old boy
Weapon(s)
Whip
Phobia(s)
Snakes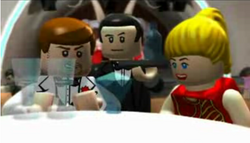 Indy used this suit to meet Lao Che. He wears a white tuxedo jacket atop a black vest, a black tie, and black slacks. This version of Indiana Jones is a playable character in the LEGO Indiana Jones: The Original Adventures video game. You unlock him in Chapter 1: Shanghai Showdown (Temple of Doom). He also appears in the 2009 released LEGO Indiana Jones 2: The Adventure Continues video game.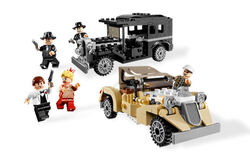 Ad blocker interference detected!
Wikia is a free-to-use site that makes money from advertising. We have a modified experience for viewers using ad blockers

Wikia is not accessible if you've made further modifications. Remove the custom ad blocker rule(s) and the page will load as expected.